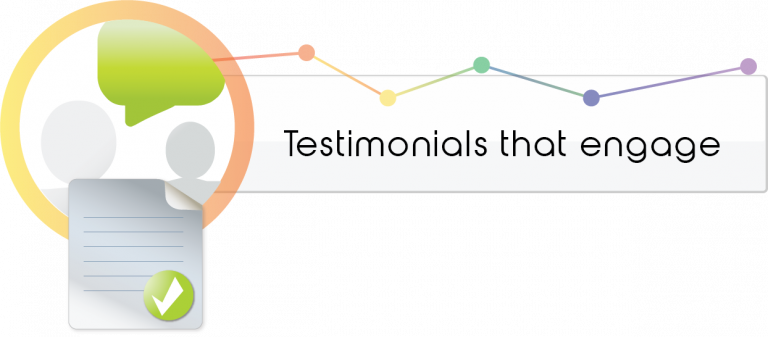 "Godbee Electrical is a family owned, Newcastle based Electrical Contractor specialising in the installation and maintenance of Electrical and Data Cabling Systems for Commercial and Industrial customers. With over 35 years in business and minimal changes to our logo, stationary and advertising material we were well overdue for a facelift. Many changes to the operation of our business had occurred in recent years with regard to implementation of new products, technology and a much broader range of services offered to customers we felt we needed a new image to portray the direction the company was heading. Through the recommendation from one of our customers we contacted Design Reaction to discuss our various ideas and concepts. Design Reaction took our ideas and quickly provided a professional design the was reflective of our business focus. We have been very pleased with end result and continue to receive many positive comments from suppliers, customers and the general public. Our website has been particularly well received and given us a new marketing tool that really complements our sales and promotional systems. Godbee Electrical continues to utilise Design Reaction's services on a regular basis and have no hesitation recommending their services to others. "
"I was astounded after viewing my logo for the first time. After only a few short descriptions via email and brief telephone conversations, Sam was able to create the perfect image for my business, with such professionalism and speed. Fitmamma's logo says exactly what I wanted it to represent. "
The Hunter Development Corporation was extremely pleased with the high standard of work and value for money from Design Reaction in a recent, large scale, project.
Excellent art, graphics and printing design work. Prompt and reliable service and able to meet customer's needs.
Thanks for all your great ideas.
Design reaction provided an excellent logo and banner design that was graphically punchy and catchy, tailored to our business requirements and produced in a timely manner.  Sam was able to capture and translate a basic brief into an excellent design.  Earth Salt and Sea.
I am very happy with the Brochure, and it has been a pleasure to work with you. You may certainly quote how impressed we have been with your professionalism, design skills and efficiency. Feedback from my Board of Directors is that "the brochures look awesome".
I have known Samantha for over 6 years now and she has done a lot of work for us. She has been one of our lead graphics and social media partners. She is brilliant, she has done amazing work, one of the most creative people I have come across and has the ability to deliver in time just the right outcome, she is awesome. She is still someone I call on for work that we need done and she keeps on delivering. So 1. You can trust her to do the job. 2. You can trust to get the outcomes that you are expecting, she has got an amazing ability to interpret what you are looking for and what it is that you need. I highly recommend Samantha, she is amazing, and I am very happy with her work, with her ethics, she is a very empathetic and passionate person.
Sam has been able to help me with her advertising skills. She's captured so many different perspectives of my farm and she's done it in a very timely manner with some excellent professional graphics and also being very flexible in our discussions and changes that I have asked for. So I do really want to recommend Sam as a very worthwhile and cost-effective graphic designer. And I would recommend anybody who wishes to rebrand their property as I have done to really seek Sam out. Sam has really helped me rebrand, my logo, my press advertising, my wine labels and everything that I've asked from her, utilise Sam as a graphic designer for anything that you need to rebrand your business with.
I was very happy with all the work you did, professional, great design, easy to communicate with, you took our content and basic pictures and turned it into a very professional document which we have used extensively to provide to new drivers. I have had many positive comments from the recipients, and I'm sure this document has contributed to our business having the most successful year, since it started in 2002. I would gladly refer you to any business. Working with Sam, we were able to provide her with the basic content in word and some photo suggestions. The document, in it's final form took a couple of minor edits to produce to our liking, but the very first draft, showed us Sam's ability to capture our intentions and produce a document that we instantly could see would lift our professionalism in the transport space. Once finalised this document quickly became part of our recruitment process and a number of new recruits made mention of how professional we were. (all thanks to Sam) This document has been used to send, via email, to potential new drivers as a first up look at our business, or during interviews at our branch. Results tell the story. I have had a very successful role in increasing our fleet numbers and DSE Brisbane have had their best year on record. I am certainly happy to say a portion of this is due to Sam's excellent work with this document. I need to say that, the design of this document so impressed the owner of the business, that she has now decided to use this design and layout and is transforming all other documents that we use for our drivers. In conclusion, the work that you, Samantha Black, have done within and for our business, in my opinion has changed the way we look to the public who are eyeballing our business. All the best, Robert
Whether you are just starting out on your musical journey or after a unique instrument to add to your sound or your collection, we can help. At GIG Guitars we match people with their perfect sound. Specialists in portable instruments, you'll find guitars, keyboards, drums and music in store and online. Design Reaction have been of great assistance and extremely easy to work with. I'd give you an 11 out of 10!